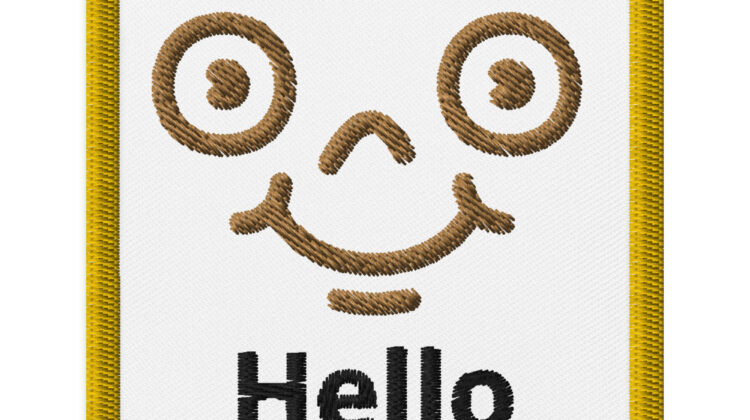 Hey, hey! Wanna make your clothes look super duper awesome? Check out our amazin' embroidered patch! It's like a mini artwork that you can wear. And it's tough too, made with this cool superhero indestructible fabric that can handle heat like a champ. So you can play, jump, and have fun without worryin' about it gettin' all messed up.
Oh, and did I mention it's just the perfect size? It's not gonna take over your whole outfit, but it's gonna make a big statement. It's 3 inches in diameter, so it's like a little burst of color and style that everyone's gonna notice. How could they not with a big yellow line for an outline and the cutest smiley face in the middle with the word hello written underneath it.
Here's the really cool part: you can stick it on anything you want! Sew it on, iron it on, or use a safety pin. It's so easy, even a kid can do it (well, with a little help from a parental unit, of course). You can make your t-shirts, jackets, backpacks, or hats look extra cool in no time.
And guess what? Each patch is made just for you! When you order, we start workin' on it, makin' it special and unique, just like you. Plus, by ordering on demand, you're helpin' the planet too! We don't make too many, so there's less waste and it's better for our world.
So what are you waiting for? Let's bring some fun and style to your wardrobe today! Order our awesome embroidered patch and show the world just how cool you are!