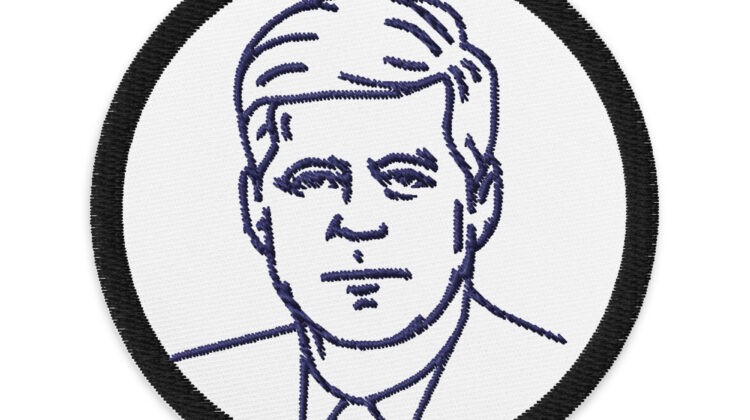 Ahoy, fashion enthusiasts! Are you ready to take your outfit to the next level? Look no further than our jaw-dropping embroidered patch! It's not just an accessory; it's a statement piece that exudes personality. Made from tough-as-nails twill fabric, this bad boy can handle the heat and keep up with your daily adventures without breaking a sweat. It's the perfect companion for your fashion escapades.
We've got you covered when it comes to versatility. Our embroidered patch offers a smorgasbord of attachment options: iron-on, sew-on, or safety pin. You call the shots, and we make it happen. And guess what? We don't mess around with mass production. No sir! We make each patch with love and care, just for you. This means you're not only getting a unique product but also making a conscious choice to reduce waste. We're all about sustainability, baby! Using a mix of cotton and polyester your individual patch is made to last even a bullet from Oswald.
Ready to add that final touch of personal flair? Don't wait a second longer! Order our eye-catching embroidered patch today and embark on a style journey that's as unique as you are. The patch is a circle with a black outline and white background featuring President John F. Kennedy in the center. So elevate your outfit, make a statement, and show the world that fashion has no limits. Trust us, heads will turn, compliments will flow, and you'll be the talk of the town. So, what are you waiting for? It's time to rock that patch and embrace your inner fashion icon!