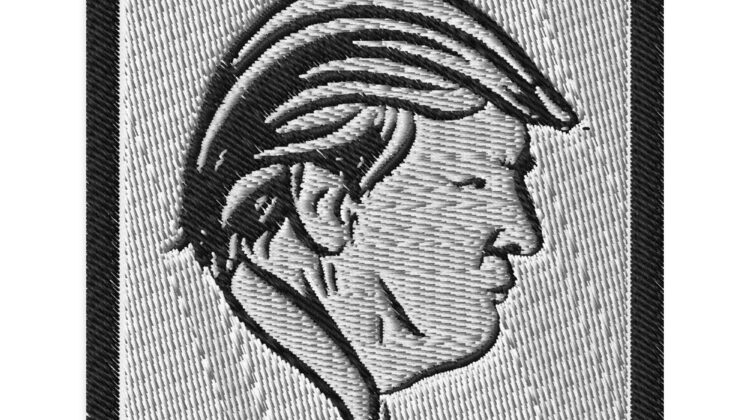 Hey there, fellow Trump enthusiasts! Ready to show the world your unfiltered love for the iconic 45th President? Look no further because we've got something special for you! Get your hands on our mind-blowing embroidered patch and take your wardrobe to a whole new level of Trump-tastic awesomeness!
This embroidered patch is the real deal, folks. Crafted with meticulous attention to detail, it's made from tough-as-nails twill fabric that can handle the heat of your fervent support. Jackets, bags, hats – you name it, this patch can elevate them all.
But wait, there's more! When you snag this must-have embroidered patch, you're not just making a fashion statement – you're making a statement about your individuality and embracing the freedom to express your love for Trump in the boldest way possible. And guess what? Our made-to-order process ensures we're all about reducing waste and making responsible purchasing decisions.
So, quit hesitating and join the ranks of proud Trump lovers. Embrace your inner rebel, grab your Trump embroidered patch today, and let's set the world on fire with our unfiltered passion for the 45th President of the United States! Your Trump patch will be about 3″ wide featuring a black outline, with a white background and our magnificent 45th president's profile in the center.