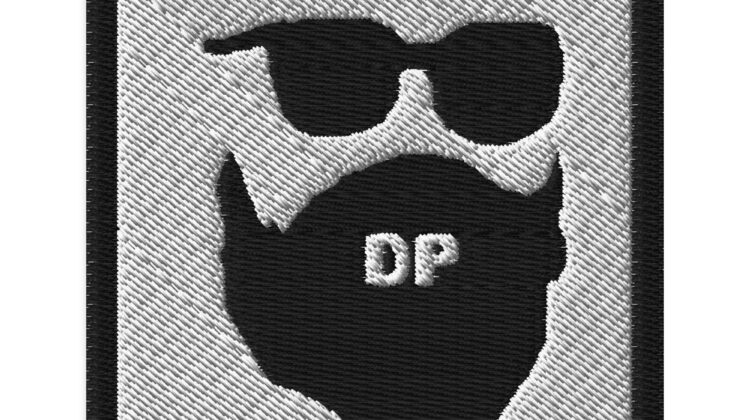 Looking to take your fashion game up a notch? Check out our embroidered patch! Made from tough twill fabric, this patch can handle anything you throw at it – from high temperatures to general wear and tear. It's the perfect accessory to add a pop of personality to your favorite denim jacket, backpack, or jeans. At 3″ (7.6 cm) in diameter, and has a black outline with a bearded man with sunglasses on that has DP on his mouth. It's just the right size to make a statement without going over the top.
Choose from our three attachment options – iron-on, sew-on, or safety pin – and start customizing your clothes to suit your style! And when you order, you can feel good knowing that each patch is made just for you, helping to reduce overproduction and promote sustainability.
Don't let your wardrobe be dull and boring. Order our embroidered patch today and let your style shine!