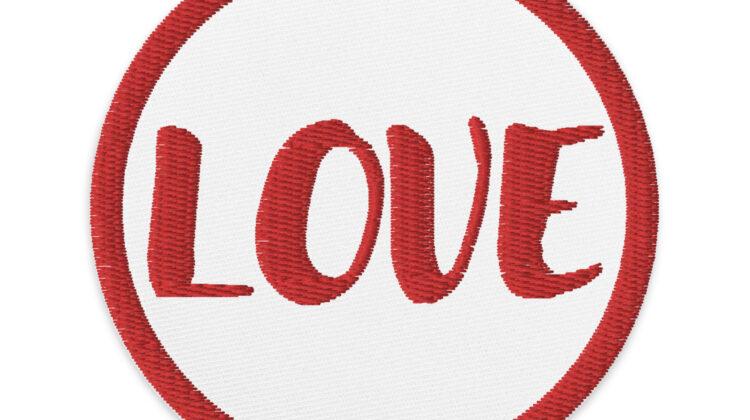 So this is like our heart-shaped Love Patch except its in perfect circle, with a bold red line around the word "Love" there's no better way to state your love for something. If you iron on, sew on, or safety pin this product onto to your backpack or jacket everyone will be able to tell your a person that radiates positivity.
One of the greatest features of our embroidered patch is its made vto order nature. Each patch is meticulously crafted to meet your unique preferences, ensuring that you receive a product that is tailored just for you. This level of personalization guarantees a one-of-a-kind accessory that reflects you and only you.
With its high-quality construction and limitless styling possibilities, our embroidered patch is an absolute must have for any individual. It's a versatile addition that can elevate any outfit, from jeans and jackets to bags and hats. Embrace your inner trendsetter and let this patch be the finishing touch.