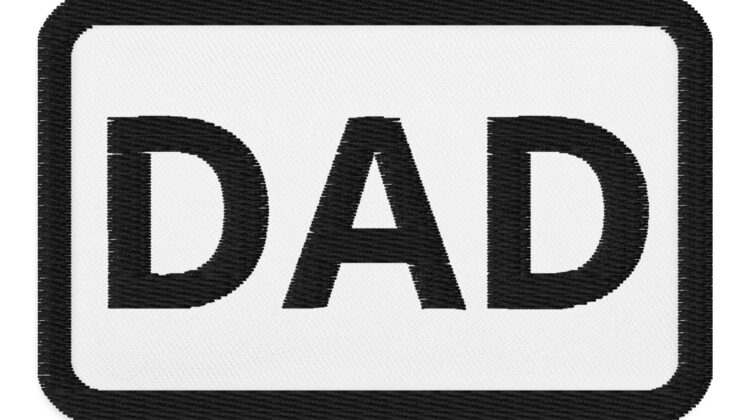 As a father, I can tell you that raising kids can be quite the rollercoaster ride. One minute you're proud of their accomplishments, and the next you're wondering how you raised such a little ball of sweat and anxiety.
This eye-catching patch is made from durable twill fabric, so it can withstand the heat of all those hot moms you'll be fighting off. Measuring 3 inches in diameter, it's the perfect size to make a statement without overdoing it. And with three attachment options – sew-on, iron-on, or safety pin – you can personalize it to your own unique style. Want to show off your child's accomplishments? Iron it onto their backpack. Want to let everyone know you're a proud parent? Sew it onto your jacket, maybe some of you will sew it on the inside. The possibilities are endless!
And don't worry about being eco-friendly – our commitment to reducing overproduction means you can feel good about making a sustainable purchase. Plus, with a blend of cotton and polyester, you can be sure that this patch is not only stylish but also long-lasting.
So, what are you waiting for? With this badass embroidered patch, trust me, it's the perfect way to show off your a parent. And who knows, maybe your kid will even think you're cool (but probably not).