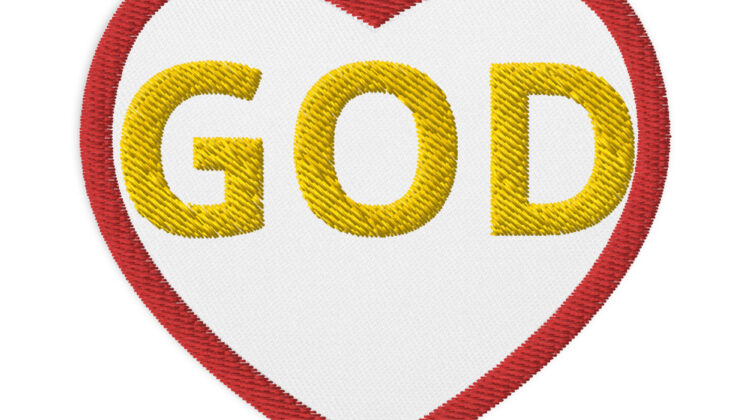 I believe that everything we do should show God's love, including the way we dress. And while our outward appearance is not what defines us as Christians, it can still be a reflection of our inner selves and our faith.
That's why I'm excited to introduce you to a new way to add a little spice to your style – with our eye-catching embroidered patch! Made from durable twill fabric, our patch is built to last and can withstand heat, making it the perfect addition to any outfit or accessory.
At 3 inches in diameter, our patch is the perfect size to add a pop of personality to any piece. Whether you're looking to jazz up a denim jacket, add some flair to a backpack, or personalize a tote bag, our patch can do it all.
And with multiple attachment options, including iron-on, sew-on, or safety pin, you can easily customize your favorite items in seconds. Plus, our patches are made-to-order, so you can feel good about making a sustainable and thoughtful purchase.
But this embroidered patch isn't just about style – it's also about faith. As Christians, we are called to be ambassadors for Christ, spreading His message of love and hope to those around us. And what better way to do that than by incorporating faith-inspired items into our everyday lives?
Our embroidered patch features a simple yet powerful message – one that can serve as a reminder to you and those around you of the love and grace that God offers us. And with its versatile design and durable construction, it's a piece that you can wear and use for years to come.
So whether you're looking to add a little flair to your wardrobe or a touch of faith to your daily life, our embroidered patch is the perfect choice. Order now and start embellishing your wardrobe in a way that reflects your faith and personality!