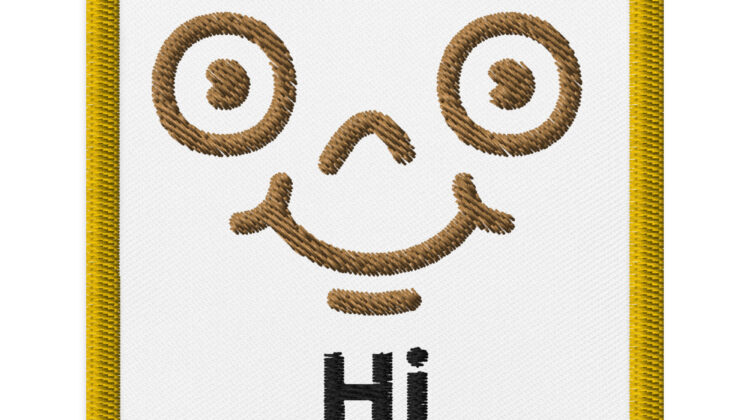 Hey there, momma! Time to level up your style with our super awesome embroidered patch! It's made with this twill fabric that can handle heat like a boss. That means it's gonna stay put and keep lookin' cool no matter what you're up to. And guess what? It's just the right size, not too big, not too small. It's 3 inches in diameter, so it's gonna catch everyone's eye without stealin' the show.
Now it has a yellow line all the way around its rectangle perimeter with the most wonderful smiley face in the middle, featuring "Hi" written underneath. And we've got a whole bunch of designs for you to choose from. Whether you want somethin' cute, somethin' funny, or somethin' totally unique, we've got you covered.
But that's not all! We're all about doin' our part for the planet too. That's why we make each patch on demand, just for you. No wastin' materials or resources here! So when you order, you're not just gettin' a premium embroidered patch, you're also helpin' to reduce overproduction and minimize waste.
So go ahead, momma, treat yourself and add a personal touch to your wardrobe today! Order our awesome embroidered patch for you and your munchkin so you guys can start grabbing eyes.