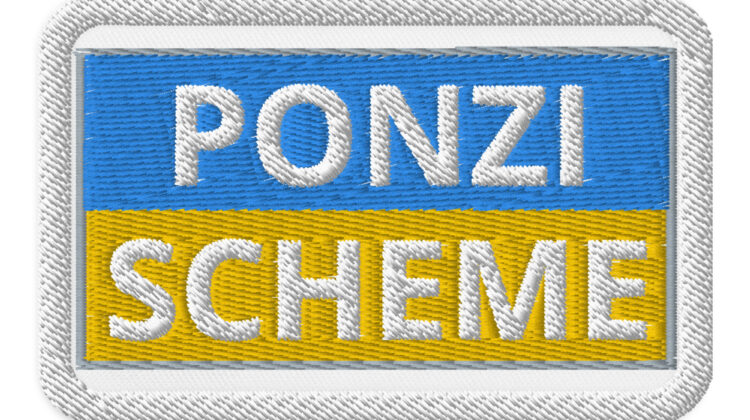 Ah, fellow Ukraine Supporters! Are you tired of blending in with the crowd that doesn't support Ukraine? Want to stand out and show off your style with a touch of Ukrainian flair? Our marvelous embroidered patch is here to save the day! Crafted with the utmost care and attention, this patch is like a symphony of vibrant colors and intricate designs that will make heads turn wherever you go. It supports a White Rectangle Outline with the Ukrainian Flag in the middle with white in between. Then printed in white letters "Ponzi Scheme" is written on the flag.
Not only does our patch add oodles of charm to your outfits, but it also comes with multiple attachment options. Choose the iron-on method for a quick and hassle-free application, or go old-school with the classic sew-on technique just as your mother would. And for those who like a pinch of rebelliousness, the safety pin option is perfect for a temporary but striking statement, just don't let someone nab it.
So, my stylish comrades, don't miss out on this opportunity to add a touch of Ukrainian pizzazz to your ensemble. Order now and get ready to flaunt your unique sense of support for Ukraine like a true fashion revolutionary!