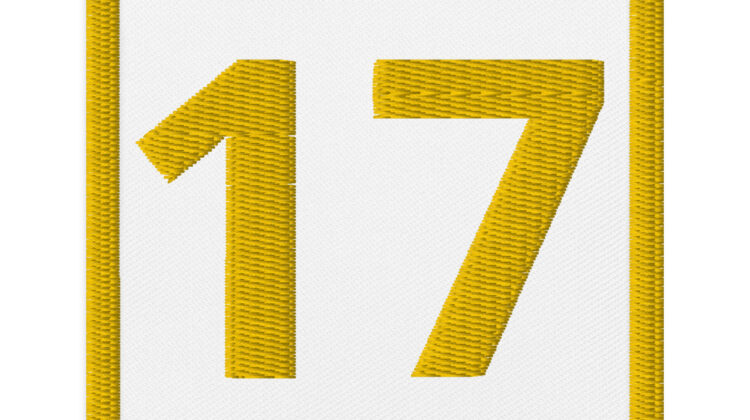 Looking to level up your game? Well, look no further, because our badass embroidered patches are here to transform you from blah to wow! These patches are made from a space-age kick-ass twill fabric that can handle anything life throws at you. Whether you're rocking a jacket, backpack, hat, or even your favorite denim jeans, these patches will scream individuality and give you that rebellious edge you've been craving.
But that's not all! We offer a wide selection of embroidered patches, each one cooler than the last. From fierce animals to badass slogans, we've got the design that perfectly matches your unique style. Choose between iron-on, sew-on, or safety pin attachment options for your gold 17 custom embroidered patch. As soon as someone sees you walking down the street with one of these they'll know what your about.
Now, here's the deal. We don't mess around when it comes to quality. Each patch is carefully made-to-order, ensuring that it meets our high standards. This means it might take a bit longer for your patch to reach you, but trust us, it is worth the wait. And hey, while you're waiting, take pride in knowing that your purchase contributes to our mission of reducing overproduction. So go ahead, unleash your inner rebel, and order your badass embroidered patch now!