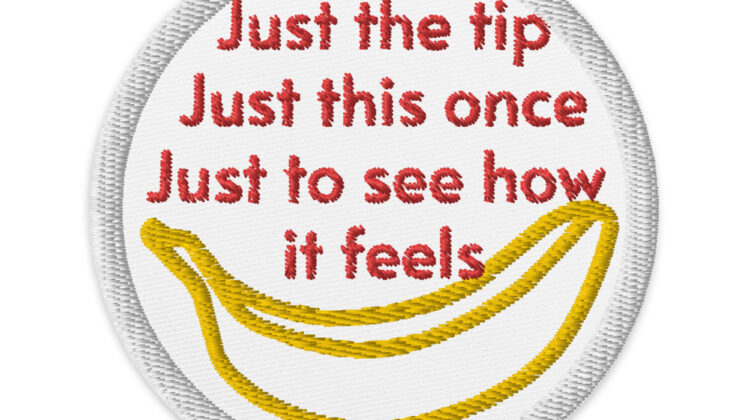 We've all been there saying those words, well now you can commemorate that moment with a patch. Great gag gift for your significant other or to leave on the dresser of your one night stand. The patch features a white circle outline with the words "Just the tip Just this one Just to see how it feels" written in red on it. With a yellow banana centered bellow the words.
But here's the real deal. We take pride in crafting each patch on demand, ensuring the highest quality standards. This personalized approach helps us reduce overproduction and make conscious purchasing decisions. By choosing our embroidered patches, you're not just enhancing your style, but also supporting a more sustainable fashion industry.
So, why settle for boring clothing when you can unleash your inner rebel? It's time to make a statement and showcase your true self through the power of fashion!