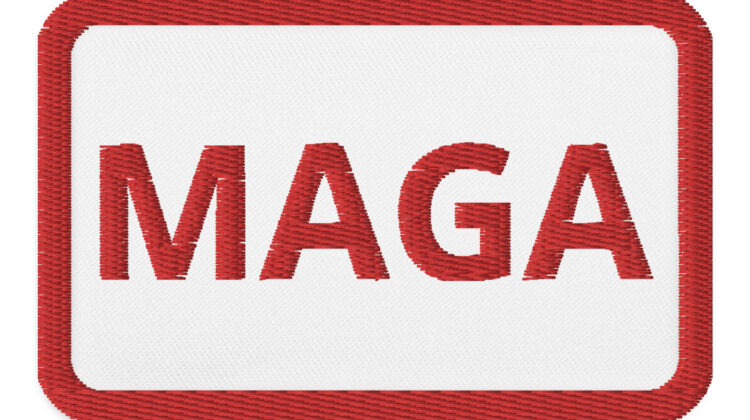 Ready to make a statement? Our mind-blowing embroidered patch is here to help you express your support for the one and only Donald J. Trump! Crafted from super-durable twill fabric, this patch can handle any political showdown. It's not just a patch; it's a badge of honor for those who dare to go against the grain.
With a 3″ diameter, this patch is like a battle cry for your outfit. The patch has a thick red outline featuring "MAGA" written in red in the center. Each patch is made-to-order, ensuring that it's as unique and powerful as your unwavering support for Trump.
Don't wait any longer to let your voice be heard. Order now and get ready to rock that Trump-inspired style with our electrifying embroidered patch. It's time to make a statement that sparks conversations and ignites passions!