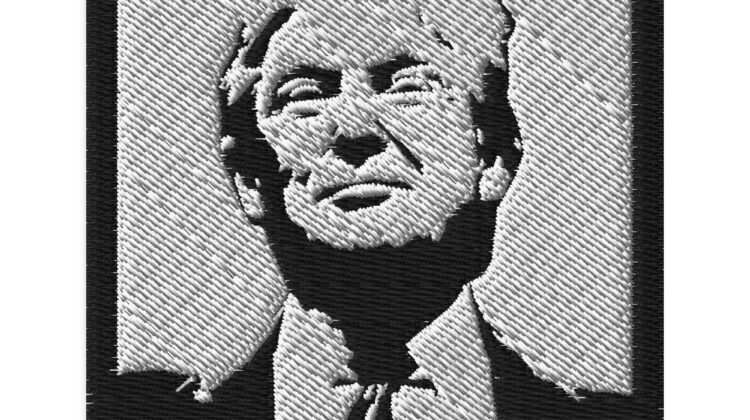 Maybe you don't wanna go with a bright gold trump? Well we got a black version that will be a little easier on the eyes for you. But if you're a true patriot and supporter of Donald Trump, then our embroidered patch is a must-have accessory for you! Our durable twill fabric patch is made with high-quality materials that can withstand heat and add a unique touch to any outfit. Measuring 3″ (7.6 cm) in diameter, it's the perfect size for shirts, jackets, hats, and bags.
Our embroidered patch comes with a variety of attachment options including iron-on, sew-on, or safety pin, allowing you to customize your look and proudly display your support for Donald Trump wherever you go. It's the perfect addition to any outfit, whether you're heading to a political rally or just out and about.
At our store, we take pride in offering products that are made on demand, meaning that each patch is made especially for you. While it may take a bit longer to deliver, you can rest assured that you're making a thoughtful purchasing decision by choosing a product that's made with care and attention to detail.
Don't miss out on the chance to show your support for Donald Trump with our stylish and eye-catching embroidered patch. Order now and add a unique touch to your favorite shirts, jackets, hats, and bags. With our variety of attachment options and high-quality materials, you can customize your look and make a statement about your beliefs and values. So what are you waiting for? Order now and elevate your style with our embroidered patch!