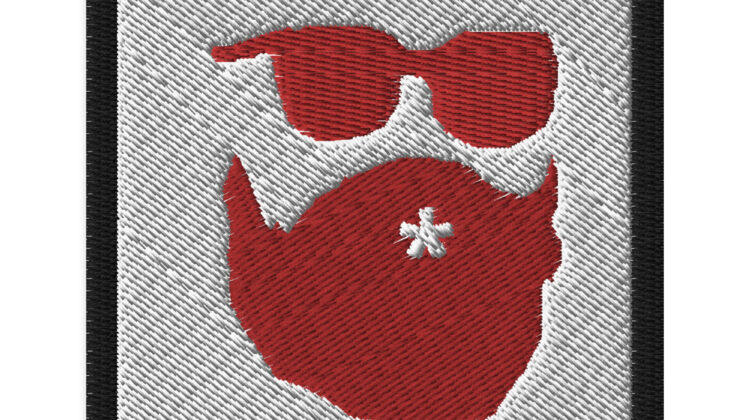 Bro, are you ready to take your wardrobe to the next level? Get ready to turn heads and show off your passion for your favorite team or sport with our embroidered patch. Made from tough twill fabric, this patch can handle anything you throw at it, whether you're sweating it out at the gym or dancing the night away. At 3 inches (7.6 cm) in diameter, it's the perfect size to make a statement without overwhelming your outfit. And with iron-on, sew-on, and safety pin options, you can customize how you attach it to your gear. Being made of cotton and polyester these patches can withstand anything.
And let's not forget – our patches are made just for you, bro. We don't create any extra waste or unused materials, which means you're getting a custom product that truly speaks to your personal style. Plus, by cutting down on unnecessary production, we're doing our part to help the planet.
It's time to step up your style game, bro. Like dude it has a beautifully bearded man just waiting for a kiss on it, come on! Don't settle for boring clothes – add some personality and flair with our embroidered patch. With our patch, you can show off your team spirit or love for your favorite sport in a way that's both bold and unique. So what are you waiting for? Order now and start turning heads!