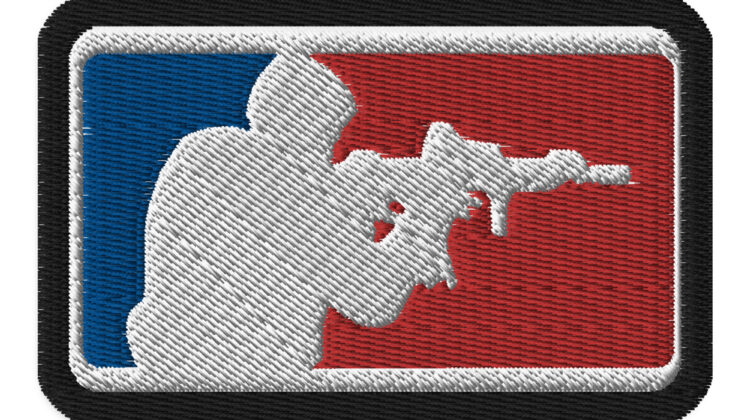 Ladies and gentlemen, I present to you the ultimate way to transform your wardrobe with a touch of creativity. This embroidered patch is expertly crafted from durable twill fabric and comes in a versatile 3″ (7.6 cm) diameter size. But that's just the beginning – with three different attachment options – iron-on, sew-on, or safety pin – you can customize the way you wear it to suit your personal style and preferences. Featuring a black outline with red and blue in the middle divided by a armed soldier.
But wait, there's more! By choosing this patch, you're also making a sustainable and responsible choice. Each patch is created to order, reducing overpopulation and minimizing waste. So not only will you be enhancing your wardrobe, but you'll also be contributing to a more eco-friendly future – it's a win-win situation!
So what are you waiting for? Don't let this opportunity to elevate your fashion game slip away. Order your embroidered patch today and get ready to stand out from the crowd like a true Lord of War. Remember, every detail counts – and this patch is the perfect way to add a touch of personality to any outfit.