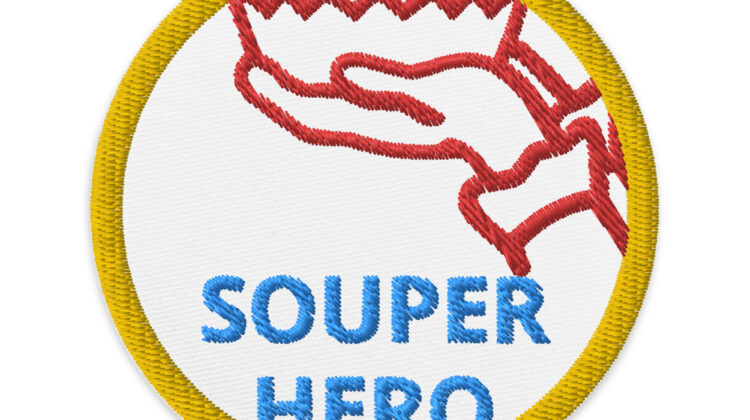 Hey there, my awesome patchers! Get ready to level up your style with our super-duper cool embroidered patches! They're like tiny bursts of awesomeness that can make your outfits go from meh to wowza! Picture this: a patch of vibrant colors with a pair of hands holding out a bowl for soup and it says SOUPER HERO in blue underneath that. How cool is that?
You've got options, my patchers. You can stick 'em on with an iron(assuming you know how to use one), sew 'em on with a needle and thread(SAFETY AND SUPERVISION REQUIRED), or even use a trusty safety pin(AGAIN SUPERVISION REQUIRED) to secure them to your favorite clothes. It's all about finding the way that works best for you and your fashion adventures.
We're all about giving you something special, amigos. That's why we create each patch with love and care, just for you. It might take a couple days for your patch to arrive at your door, but trust me, it's totally worth the wait! And hey, not only will you get an awesome patch, but you'll also be part of a mission to protect our planet by avoiding unnecessary waste. It's like being a souper hero for the environment!