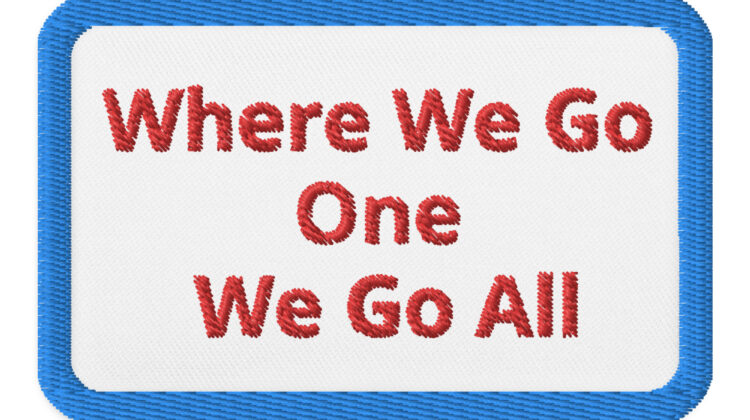 Get ready to kick your style up a notch with our kick-ass The Movement embroidered patch! Made from hardcore twill fabric, this patch can handle the wildest adventures and still look fucking awesome. Measuring a badass 3 inches in diameter, it's the perfect size to make a bold statement and turn heads wherever you go.
But wait, there's more! This patch is not your ordinary run-of-the-mill design. Oh no, it's unique and specially crafted to bring out your inner rebel. With sew-on, iron-on, or safety pin attachment options, you have the freedom to unleash your creativity and rock this patch on any denim underwear, or jacket you can do that too. Kind of boring but hey to each their own.
We take pride in creating each patch just for you, which means it might take a bit longer to reach your doorstep. But trust us, the anticipation will only make it sweeter. By choosing to make products on-demand, we're not only delivering top-notch quality, but we're also making a conscious effort to reduce overpopulation and be more environmentally responsible. So go ahead, be a rebel with style, and order your one-of-a-kind embroidered patch today!