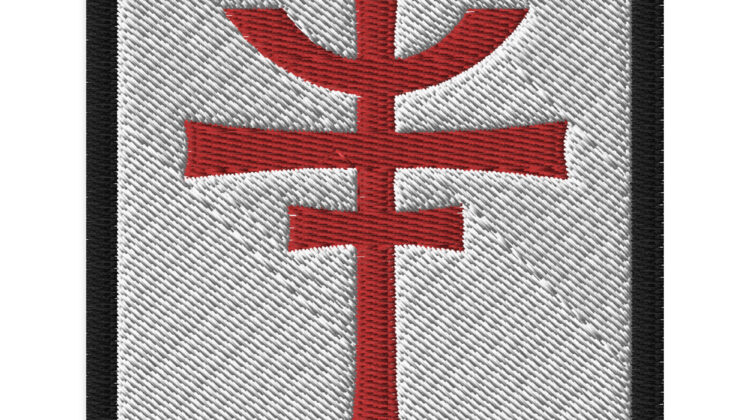 Praise be to the embroidered patch! Behold, an accessory that will truly elevate your style game to divine heights! Made from heavenly twill fabric, this patch is not only built to last, but it can also withstand the fiery trials of Hell. With a diameter of 3″, and a black border with a white background featuring a red cruciform sword in the middle.
Choose your path to sartorial salvation with three attachment options: sew-on, iron-on or the venerable safety pin. This versatility allows you to customize any garment according to your divine inspiration. Each embroidered patch is crafted with only holy devotion upon your holy order, ensuring that it is tailored to your unique specifications.
In embracing the path of on-demand purchase, you are not only adorning yourself with a heavenly accessory but also making a virtuous decision that helps reduce the sins of overproduction. By joining this noble cause, you become a guardian of the environment and a champion of ethical consumption.
So, dear faithful, let the light of fashion shine upon you today! Order your embroidered patch now and behold the transformation it brings to your sacred wardrobe. Embrace the divine artistry and embark on a journey of sartorial splendor. May your style radiate with the beauty of embroidered glory!