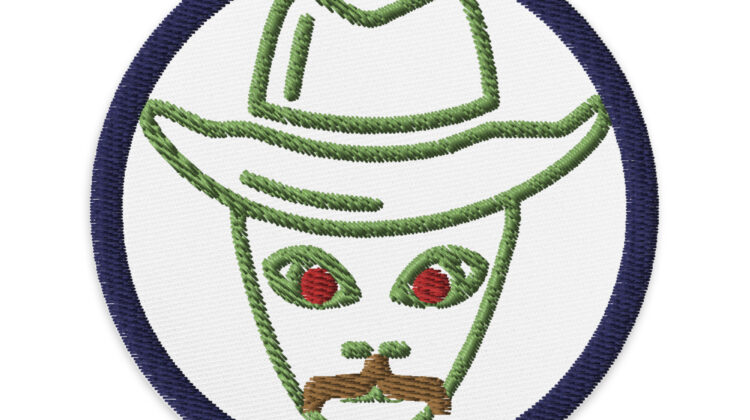 Howdy there neighbor! Alien cowboy here just wanted to say sorry for stealing ol bessy out the pasture last Saturday. And returning with my brand on her, but hey she said she needed something to remember the night. So I made you a patch in the shape of the brand too as commemoration token of that night. So again sorry..
Sincerely, Alien Cowboy
So then we stole that patch from the farmer and made it available to you at the sweet price of an average dinner at your local bbq joint. Calling all Earthlings and extraterrestrial enthusiasts! Prepare to elevate your style to cosmic proportions with our mind-blowing Alien Cowboy embroidered patch! Crafted from a blend of polyester and cotton.
Brace yourself for an out-of-this-world experience! Our Alien Cowboy embroidered patch is not only a fashion statement but a symbol of your rebellion against the mundane. By opting for our made-to-order process, you actively contribute to the intergalactic movement of responsible consumerism. So, why settle for the ordinary when you can unleash your inner alien?